Indulge in Unmatched Luxury at
Sobha Neopolis

: A Harmonious Blend of Greek Aesthetics and Contemporary Comfort in Bangalore

Embark on a journey of unrivaled luxury at Sobha Neopolis, an upcoming ultra-luxurious residential project that seamlessly integrates the timeless allure of Greek architecture with modern urban living in Bangalore. Ideally situated in the strategic locale of Panathur, Sobha Neopolis is poised to redefine opulence, offering a perfect fusion of impeccable design, unparalleled comfort, and world-class amenities.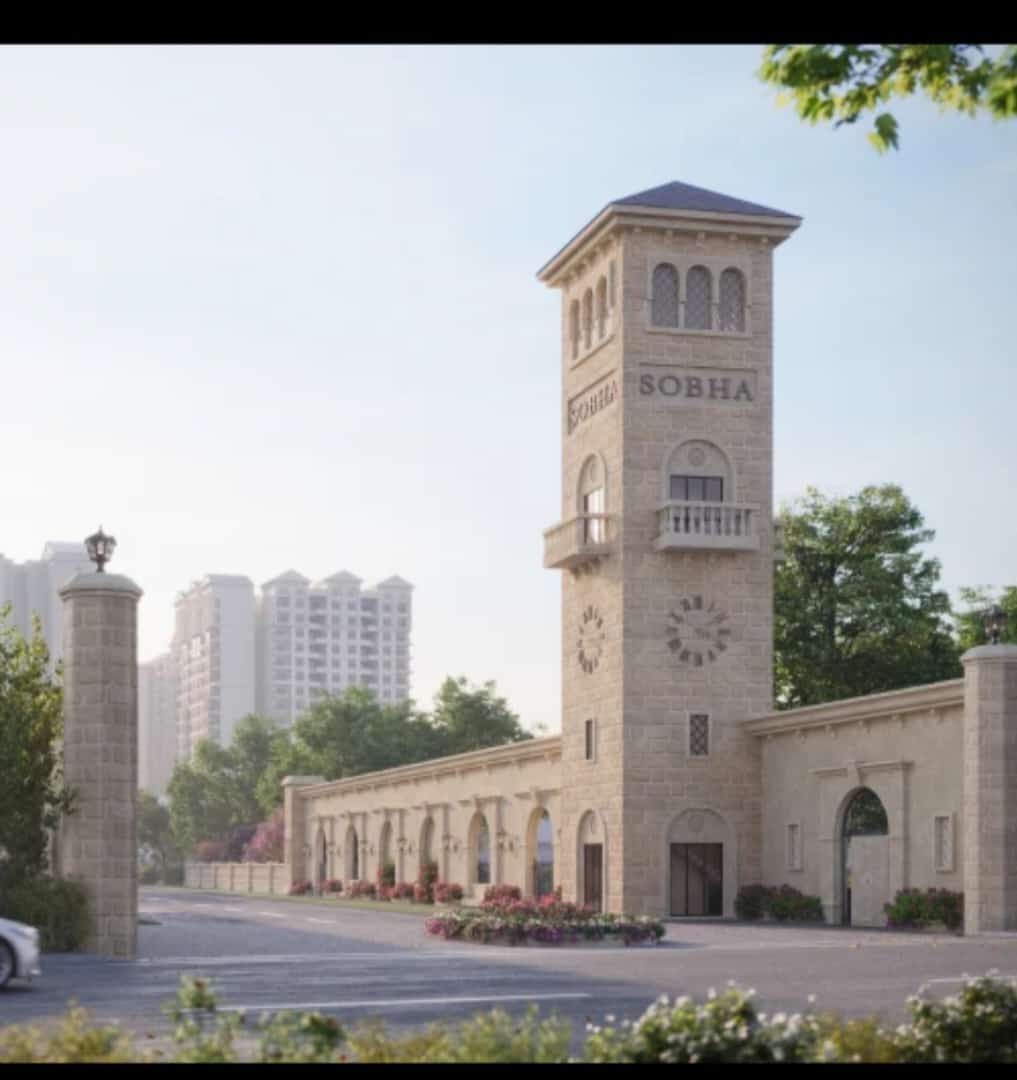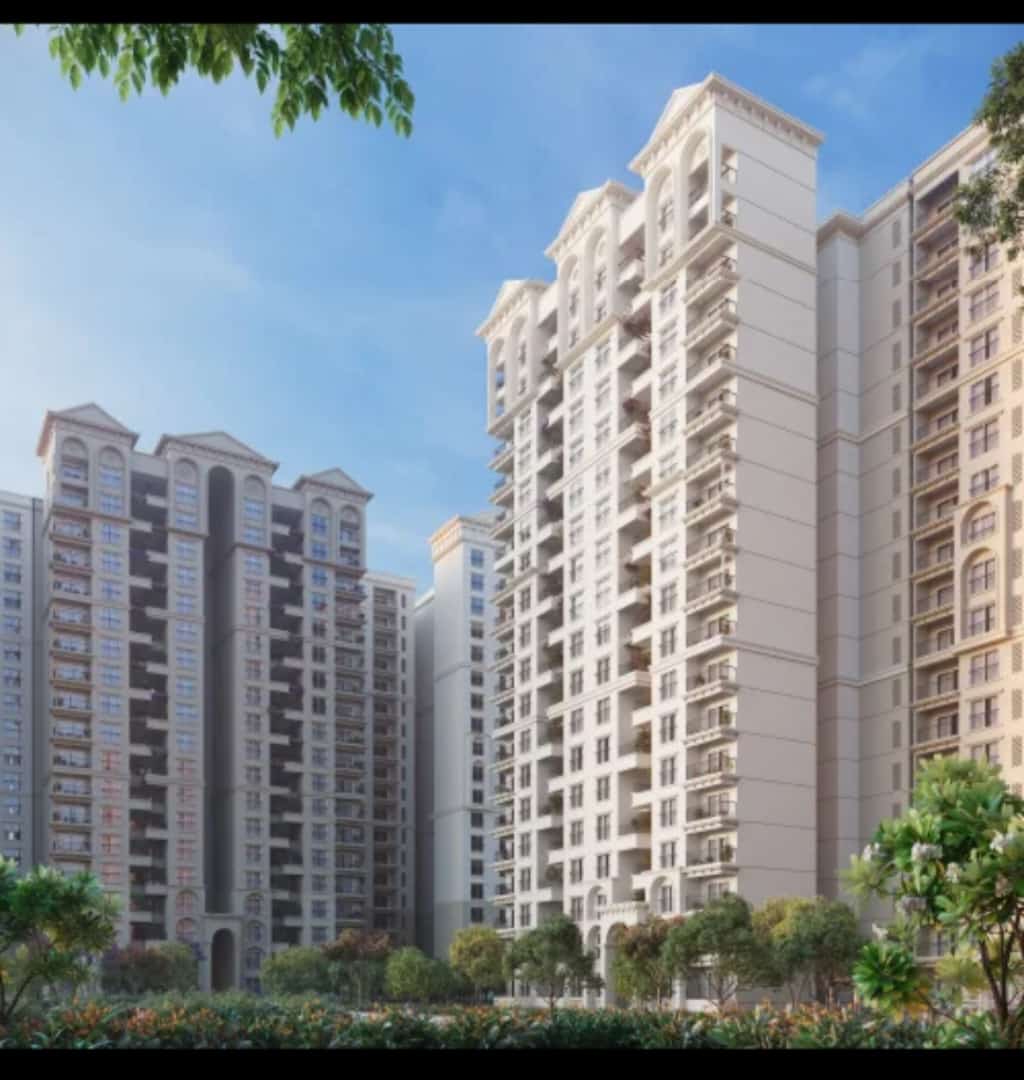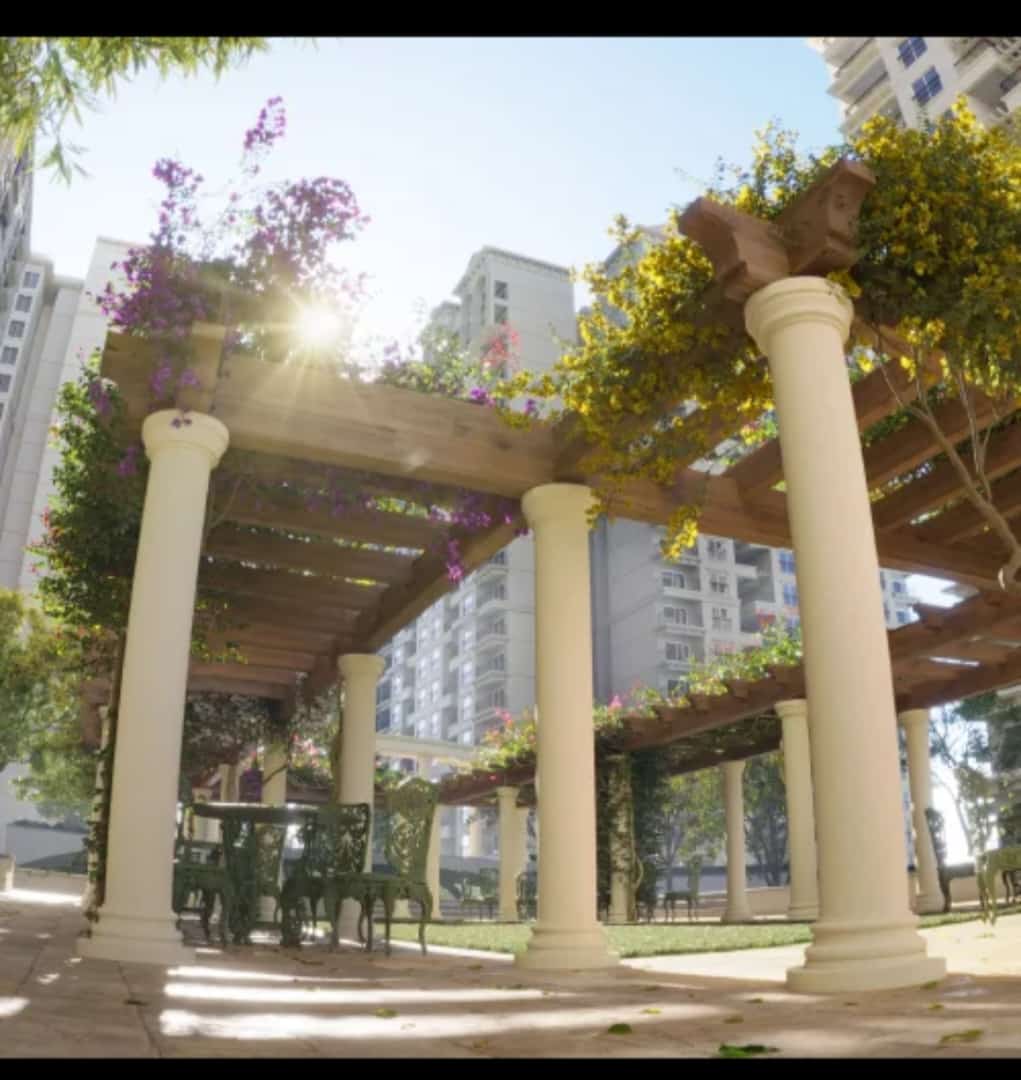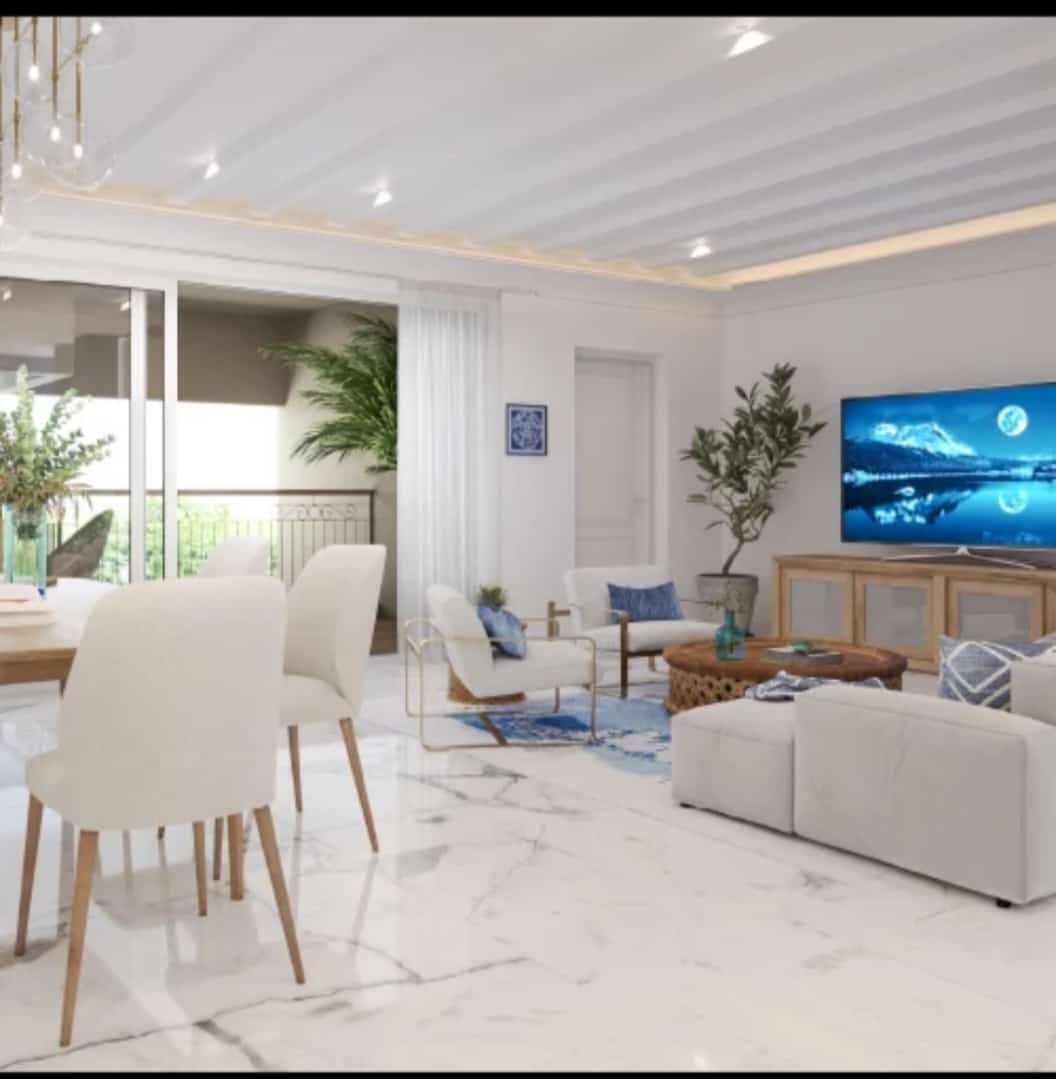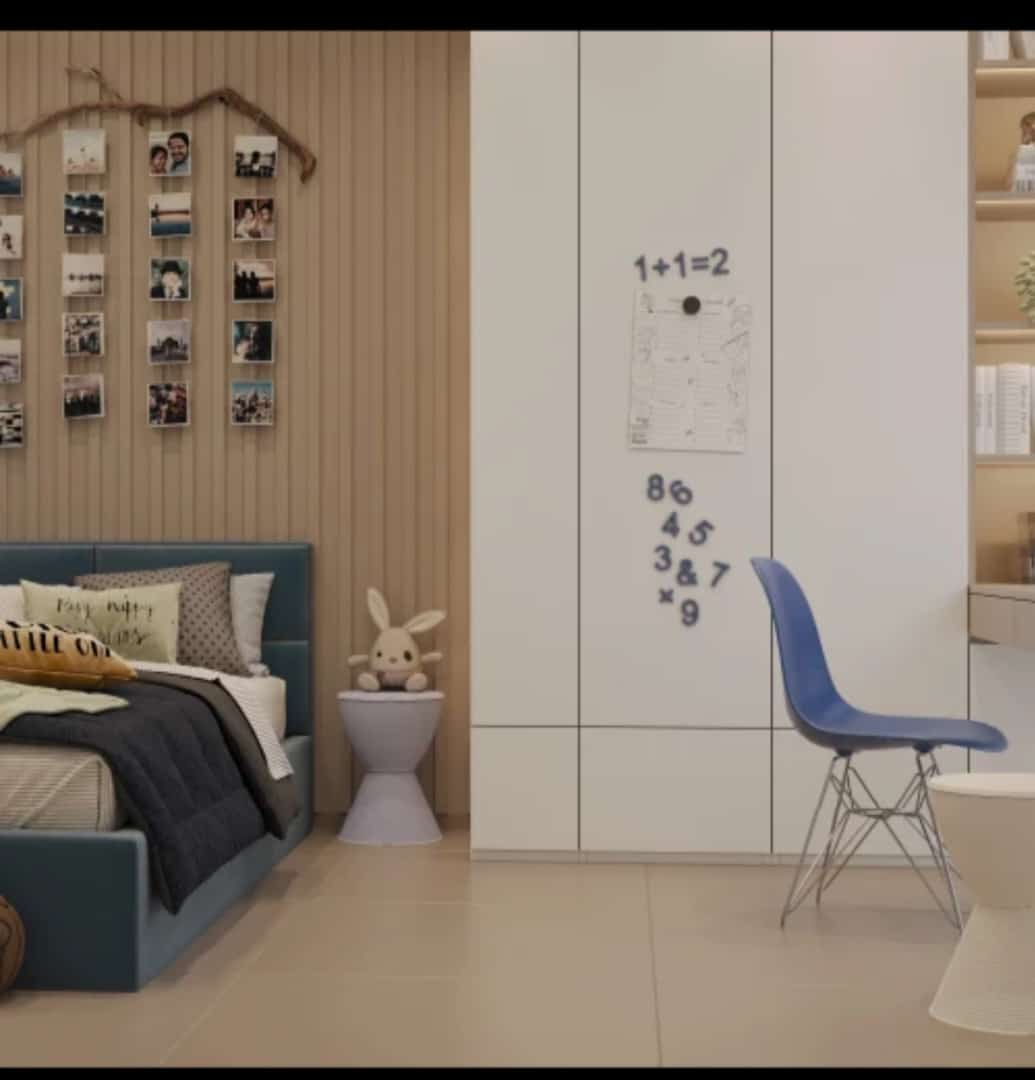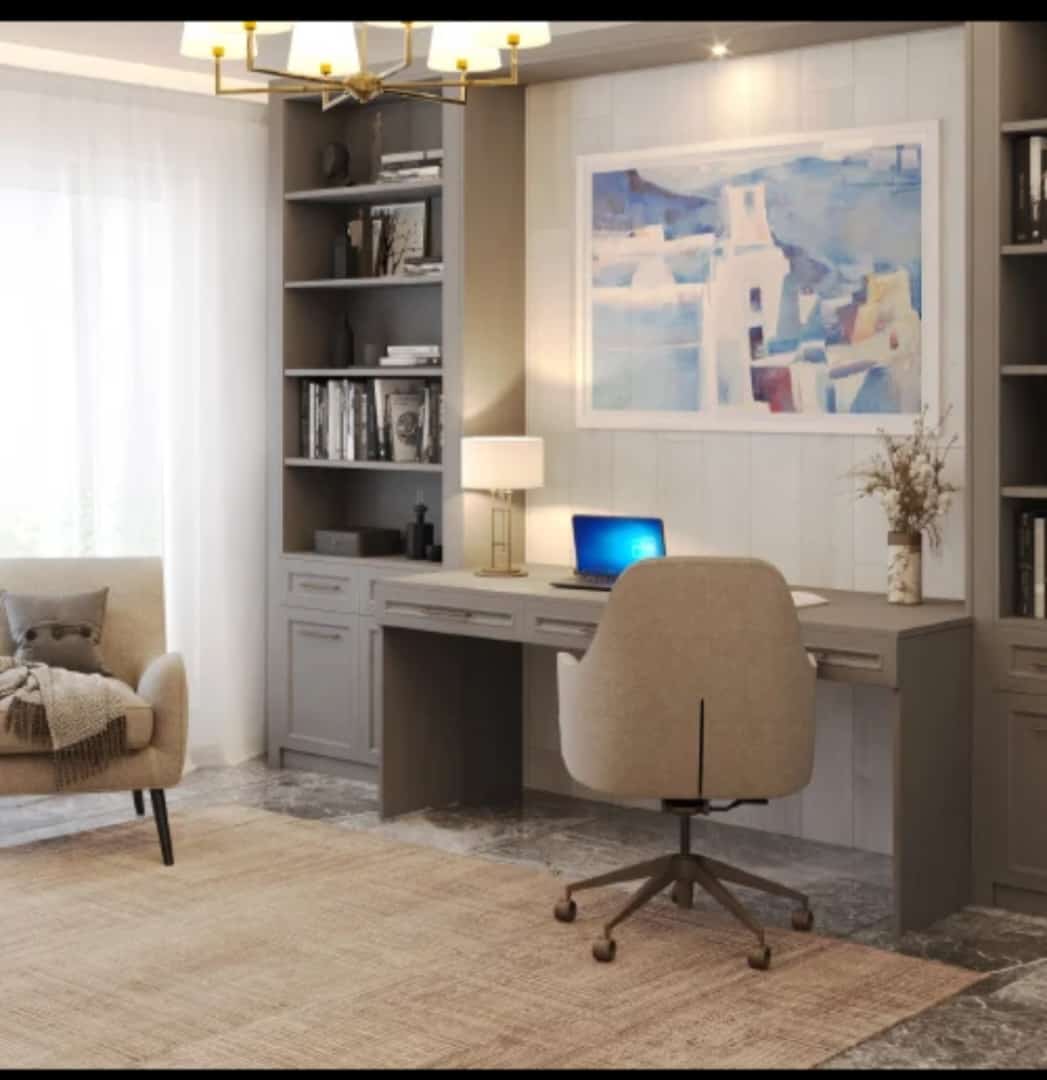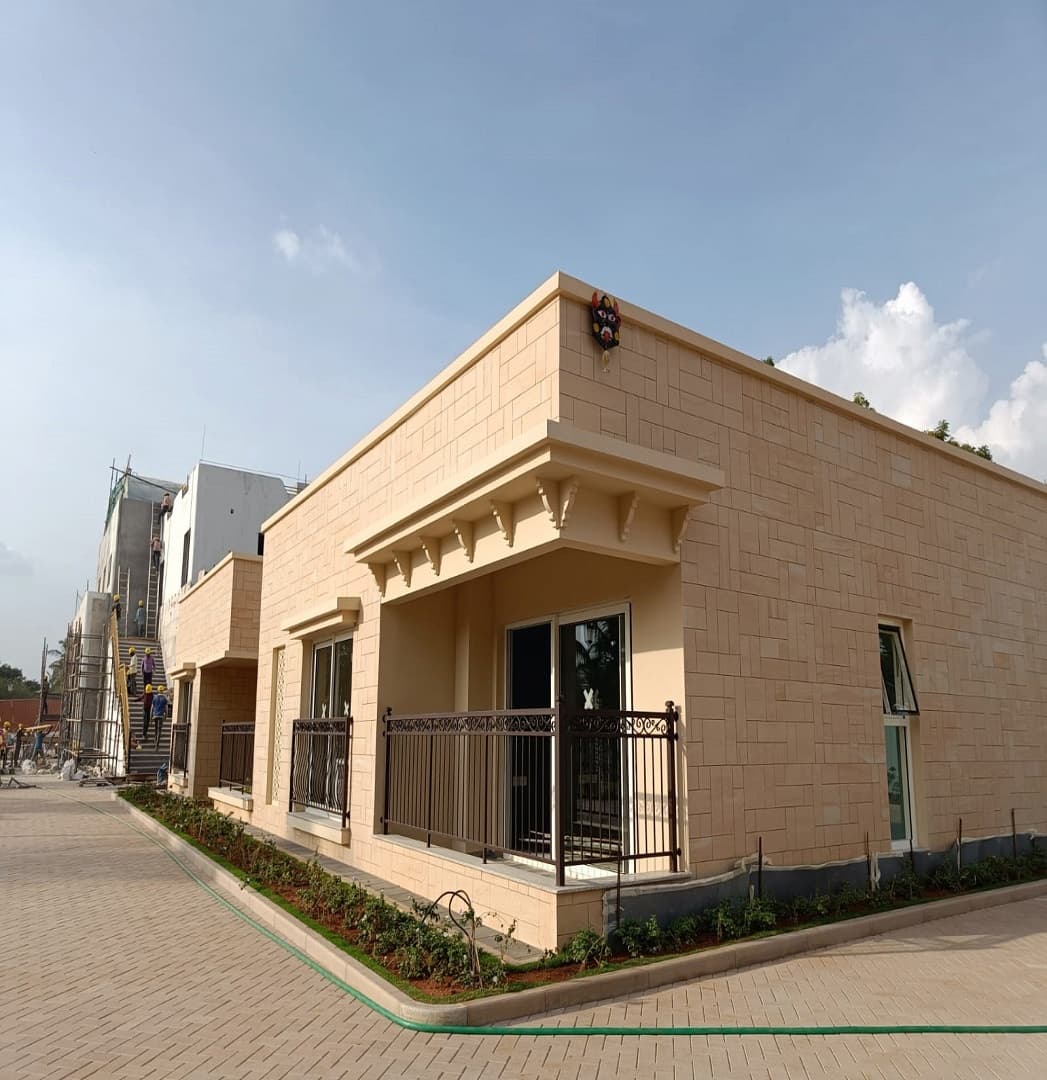 Introducing
Sobha Neopolis
Spanning an expansive 26.5 acres, Sobha Neopolis stands as a tribute to architectural brilliance and innovation. The project encompasses a meticulously planned total of 1800 units, meticulously tailored to meet the expectations of those who demand nothing but the finest.
Location Excellence
Strategically positioned in the thriving neighborhood of Panathur, Sobha Neopolis enjoys a prime location that perfectly balances convenience with tranquility. Panathur's proximity to established landmarks such as Sobha Dream Acres offers residents a unique blend of accessibility and a serene escape from the city's hustle and bustle. This ideal location guarantees seamless connectivity to major IT hubs, educational institutions, medical facilities, and recreational options, promising a lifestyle that's both vibrant and peaceful.
Elevating Luxury:
With an elevation of 2B+G+18 floors, Sobha Neopolis graces the cityscape with its striking presence. The 18 floors house a meticulously designed array of apartments, each offering breathtaking panoramic views of the surroundings. From the sprawling cityscape to the verdant landscapes within the project, Sobha Neopolis offers an exclusive vantage point to witness the beauty of Bangalore.
Luxurious Living Spaces:
Sobha Neopolis acknowledges that luxury is deeply personal. To cater to individual preferences, we offer a diverse range of thoughtfully designed apartment configurations:
1 BHK (650 Sqft) - Where Comfort Meets Elegance: With prices starting at an attractive 80 Lakhs*, the 1 BHK apartments provide a cozy yet lavish living space at Sobha Neopolis. Immerse yourself in an ambiance of comfort and style, featuring meticulously planned layouts and top-tier amenities.
3 BHK (1630 Sqft) - A Symphony of Grandeur: Priced at 2 Cr*, the 3 BHK apartments redefine opulence. Spacious rooms, refined interiors, and contemporary conveniences unite to create a home that echoes your lifestyle aspirations.
3.5 BHK (1860 Sqft) - Where Space Meets Luxury: With a price tag of 2.5 Cr*, the 3.5 BHK apartments epitomize luxury living with additional space for you to infuse your personal touch. Indulge in an unmatched blend of comfort and sophistication.
4 BHK (2400 Sqft) - The Ultimate Expression of Luxury: Starting at 3.1 Cr onwards*, the 4 BHK apartments epitomize grandeur and exclusivity. Featuring expansive rooms and exquisite finishes, these residences offer a lifestyle that transcends the ordinary.
(Note: Prices mentioned are tentative and subject to change)
A Glimpse into the Future:
At Sobha Neopolis, we understand that a home is an investment in your future. With a tentative completion date set for 31st December 2028, we're committed to delivering excellence. This timeline ensures that every facet of the project is meticulously crafted to perfection, guaranteeing a home that's not just exquisite but also ready to embrace.
Mark Your Calendar:
The excitement is palpable, and we're just as eager as you are. The tentative date of unit allotment is scheduled for 30th September 2023. This marks the commencement of a new chapter in your journey, where the allure of Sobha Neopolis' Greek-inspired luxury converges seamlessly with Bangalore's contemporary vibrancy.
Sobha Neopolis transcends the boundaries of conventional housing; it's an embodiment of luxury, innovation, and comfort. From its strategic Panathur location and meticulously designed apartments to its world-class amenities and impeccable finishes, every aspect of Sobha Neopolis reflects our unwavering commitment to providing the finest to you. Join us on this remarkable expedition of creating indelible memories, embracing the spirit of Greece, and relishing the modern charm of Bangalore.
---
The Developers is dedicated to environmental protection and sustainable development. Many measures were made through the employer to lower its carbon footprint and inspire environmentally friendly practises in its operations. At its centers, The Developers employs power-efficient generation, encourages waste reduction and recycling, and has developed rainwater harvesting and water conservation techniques.
The Developers places a excessive price on consumer pleasure and employs a dedicated purchaser care team of workers to offer the best provider viable. The company capabilities an extensive after-sales care programme that consists of recurring protection and restore services, in addition to a committed customer helpline for any questions or worries.
Finally, The Developers is a well-known Indian actual property developer cited for its terrific residential and industrial tasks. The firm has a widespread presence in key towns throughout India and has received several honours and recognitions for its real estate prowess. The Developers is devoted to sustainable development and environmental protection, and it places a excessive cost on consumer happiness.
Sobha Developers, a main actual property developer, has provided its trendy assignment, Sobha Neopolis, in Bangalore's great neighbourhood of Panathur. This staggering building functions 1600 extremely good rental flats scattered throughout 19 high-upward push towers, presenting inhabitants with an precise dwelling experience.
Sobha Neopolis architecture is influenced through the ageless and sleek layout of Greek homes, growing an awe-inspiring visible ceremonial dinner for the eyes. The layout of the task is a remarkable aggregate of conventional style and present day luxurious, which is clear in each place of the development. The units consist of massive interiors, superior finishes, and contemporary conveniences that make living here a delight.
RERA ID
N/A
Land Areas
26.5 Acres
Approval
BDA
Development Type
Apartment
No. of Floors
2B+G+18
Possession
2028
Configurations
3 BHK - 1600 sqft
3.5 BHK - 2100sqft
4 BHK - 2400sqft
Total Units
1800
Price
2 Cr* Onwards
Location
Panathur
Towers
19
Sobha Neopolis provides a ramification of rental sizes and configurations to satisfy the demands of its tenants. The flats are available in 3.5, three, and 4 BHK configurations, with sizes ranging from 1630 to 2348 rectangular toes, so there's some thing for anybody. The towers are built such that every unit has a awesome view of the encompassing environment.
The charge of residences in Sobha Neopolis varies according on their configuration and length. The charge of a 3 or three.5 BHK condominium is going between 1.75 and 1.9 Cr. From there, the charge of a four BHK begins at 2.8 Cr.
The venture spans 26.5 acres of land, supplying masses of open area for people to relaxation and unwind. Sobha Neopolis has world-class services along with a clubhouse, swimming pool, gym, beautiful gardens, strolling paths, and plenty more. The belongings additionally has lots of parking, 24-hour protection, and electricity backup, making sure that residents have a stress-loose living experience.
Another spotlight of the mission is the location of Sobha Neopolis. Panathur is a fast growing Bangalore neighbourhood acknowledged for its great connectivity and accessibility to numerous IT hubs, corporate workplaces, and entertainment possibilities. The venture is effectively placed near key routes inclusive of the Outer Ring Road and Sarjapur Road, making it without problems available from all sections of the town. In addition, the property is adjacent to a couple of colleges, hospitals, retail shops, and restaurants, making it an tremendous alternative for families.
Finally, Sobha Neopolis is a terrifi residential property in Bangalore that offers top notch living regions, sophisticated centers, and a prominent location. The task is a high-quality opportunity for owners looking for the right stability of luxurious and comfort, way to its beautiful layout, cutting-edge centers, and incredible connections. Hence, in case you're seeking for a dream house in Bangalore, is a need to-see!
Being one of India's largest real property developers, founded in 1995, has finished over one hundred forty initiatives and has an unblemished song file of delivering wonderful initiatives on agenda. With a strong emphasis on patron pride, has been synonymous with pleasant, transparency, and dependability inside the Indian actual property commercial enterprise.
Sobha Limited is a well-regarded real estate developer known for several reasons that make it a popular choice for property buyers. Here are some compelling reasons why Sobha is often chosen by individuals seeking real estate investments:
Quality Construction: Sobha is recognized for its commitment to high-quality construction. They use premium materials and modern technology to ensure durable and aesthetically pleasing properties.
Strong Reputation: Sobha has built a strong reputation in the real estate industry for delivering on their promises, maintaining high construction standards, and offering well-designed properties.
Attention to Detail: The company is known for its meticulous attention to detail, both in architectural design and finishing, resulting in properties that are functional and aesthetically appealing.
Excellent Amenities: Sobha properties often come with a range of luxurious amenities such as landscaped gardens, swimming pools, clubhouses, sports facilities, and more, contributing to a comfortable and sophisticated lifestyle.
Masterplan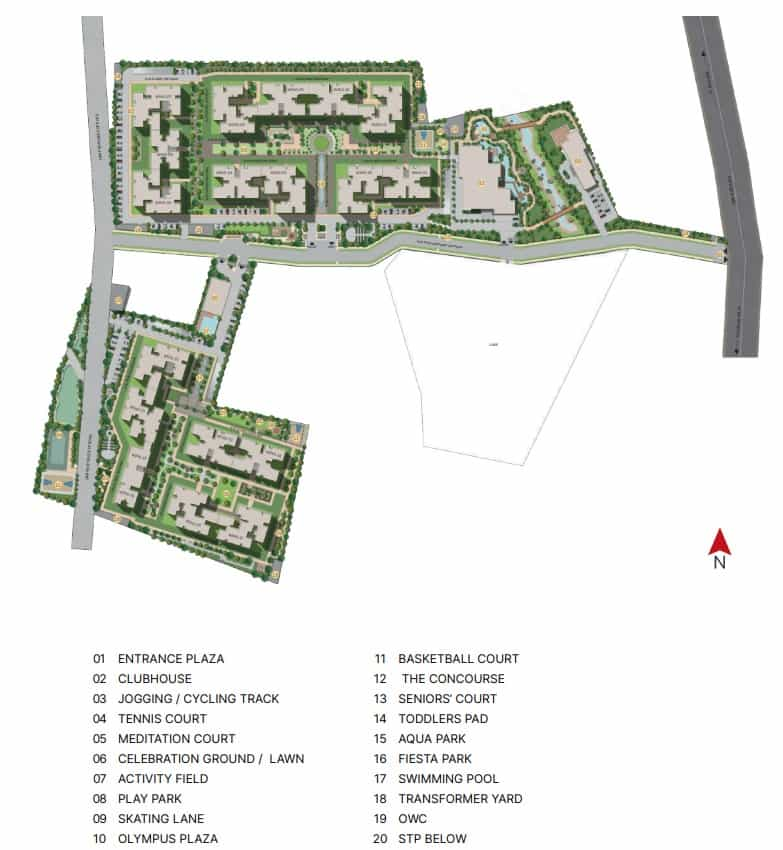 ---
Greek Themed Architecture
They are one in every of India's largest actual property developers based in 1995, has completed over one hundred forty projects and has an unblemished music report of turning in amazing tasks on time table. With a robust emphasis on purchaser satisfaction, has been synonymous with high-quality, transparency, and dependability inside the Indian actual property enterprise.
FAQ'S Section
Q1. Why Sobha?
Ans. Sobha seems to be the only construction business with extensive strong research and development expertise, as evidenced by the successfully completing of multidimensional initiatives including such tech parks, office areas, malls, and palaces.
Q2. Why Buy Sobha Neopolis?
Ans. Sobha Neopolis is a Greek based architect ensuring you the high class and quality, with much more of open space and ventilation.
Q3. Details of Sobha Neopolis?
Ans. 3, 4 BHK.
Q4. What is the Construction Status of the Project?
Ans. Pre Launch.
Q5. What is the exact location of the Project?
Ans. Panathur, Balegere Road.
Q6. Schools Nearby the property?
Ans. Jnana Vahine Vidya Samasthe : 1.9 Km , Greenwood High School : 5.7 km, Chrysalis High School : 3.0 km, C.M.R Institute of Technology : 8.4 Km
Q7. Hospitals Nearby the property?
Ans. Columbia Asia Hospitals : 3.5 Km, Sakra World Hospital : 5.8 km, Sankara Eye Hospital - 7.8 km.
Q8. Is the project RERA Approved?
Ans. Yes, Sobha Neopolis is a RERA Approved Project in Panathur Balegere Road.
Q9. What is the Possession Date?
Ans. 2028
Q10. IT parks Nearby?
Ans. Sigma Soft Tech Park Business Bay : 3.5 Km, Prestige Tech Park : 4.7 km, RMZ Ecospace : 6.0 km, ITPL, Whitefield : 9.3 km, Bagmane World Tech Centre - 11.6 km
Q11. What differentiates Sobha from other Builders ?
Backward Integration
Brand Value
Quality
Trust & Integrity
Focused market on residential
High carpet area Efficiency
On-Time Delivery
Value for Money
Asset Appreciation
The Upcoming Project Sobha Neopolis is a luxurious residential assets within the heart of East Bangalore that provides a outstanding dwelling revel in. The mission is nicely-connected to primary era parks, educational institutions, hospitals, and enjoyment districts. The project gives a wealth of amenities and services to fulfill the needs of contemporary city existence.
The undertakings design and architecture are unique and modern, providing a spacious and cozy living environment. The project's security machine is present day, assuring the inhabitants' safety and safety. The residences are reasonably priced, making it an notable investment prospect. Overall, Sobha Neopolis is a exceptional residential development for people seeking out a luxury and relaxed living in East Bangalore.
Sobha Neopolis is an super residential complicated created by the Developers, placed in Bangalore's renowned Panathur neighbourhood. The challenge has 1600 luxury residential flats allotted over 19 high-upward push structures. The towers are built to offer beautiful perspectives of the surrounding surroundings, and the residences are to be had in three.5, three, and 4 BHK configurations. The project's general land length is 26.5 acres, which offers lots of open space for population to relaxation and unwind.
Panathur is one such location where it connects most of the IT firms area in East Bangalore like Marathahalli, Kundanahalli, Sarjapur and Whitefield. Sobha has acquired huge land parcels in panathur and developed both Sobha projects and the surroundings of Panathur. Once panathur was very conjested and had a huge problem facing traffics. Today same panathur has been developed and we can see 80 feet road connects Kadubesnahalli ( Outer Ring Road ) to varathur police station.
The 80 feet road made other small builder to develop their projects along with Sobha and other top builders in the market. Sobha Dream Acres is one of the property where it is spread across 81 acres and made massive improvement to panathur and gradually the per sqft of panathur or the land value of panathur ( both Government value as well as Market value ) went high from 3000sqft to 10,000 per sqft.
You can even see Sobha Sentosa a luxury project right next to Sobha Dream Acres where this shows an IPO listed builder Sobha Developers focusing on improving the area Panathur – Balegere Road. There are 3-4 CDP roads ( Comprehensive Development Plan ) in Panathur – Balegere road one among is the Panathur – Kundanahalli road, where it connects Kundanahalli from Sobha Dream Acres Phase 1 gate till Graphite signal – Kundanahalli which is of 2.5kms which makes the residents easy connectivity for their day to day commute for office established in Marathahalli and Kundanahalli and even Whitefield.
There is another ORR (Outer Ring Road ) which connects from KFC in Varthur till Embassy Tech Village back gate. This is of 6 lane road 150 feet road. Almost 75% work is completed only a small portion of work remaining near the Railway Bridge where in BBMP is planning to come up with flyovers near to it. This is will easily connect to the back gate of Sobha Dream Acres and Sobha Sentosa and even Sobha Neopolis.
All the development made in Panathur helps the customers to invest in Sobha Neopolis which has 100 feet road to connect the Panathur Balagere road and the new 150 feet CDP road connecting from Varthur till Embassy Tech village and make residents an easy connectivity and best place to live in the middle of IT centres.
The second Railway which is placed in Panathur Balegere road which will be completed in 2023 makes people to commute easy access from ORR to Varthur as this route is the daily access road where most of the people of Panathur use this to commute for their work and for schools too.
There are top schools in Panathur like Vibyor School, Jnana Vahine Vidya Samasthe, Greenwood High School, Chrysalis High School, C.M.R Institute of Technology and much more. Sobha Neopolis is just located on 100feet road main road which has easy access to ORR and Varthur. So its been a benefit to customers who works in IT to buy Sobha Neopolis as it is a luxury project and has the best connectivity to IT surroundings.
Vinit Rajan
Sobha Neopolis
I was looking for an upcoming themed project from Sobha. And I found this Greek Themed Architecture, a latest project from Sobha. Thanks for Doors and Shelter to help me find this right property, and help me in the pre-booking process.
I have book an apartment in Sobha Arena with help of Doors and Shelters Realty and the booking process was really easy. Looking forward to invest with this team! Getting my returns as expected.
BUTTON TOP START